How Can We Help Enrich Your Dog's Life?
Choose a Service Below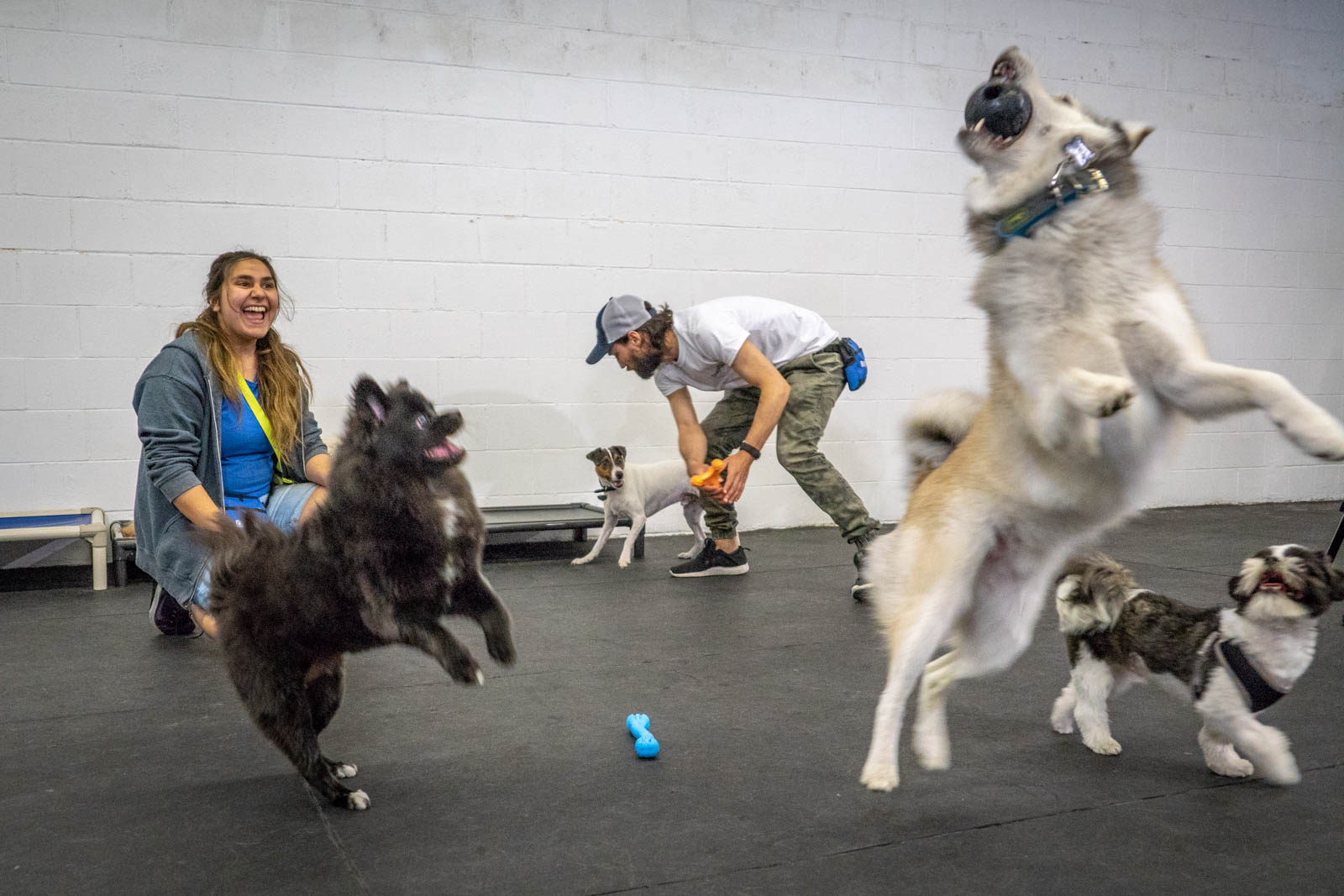 Dog Daycare
Designed to provide your dog with training, socialization, and exercise in a safe, clean, and structured environment.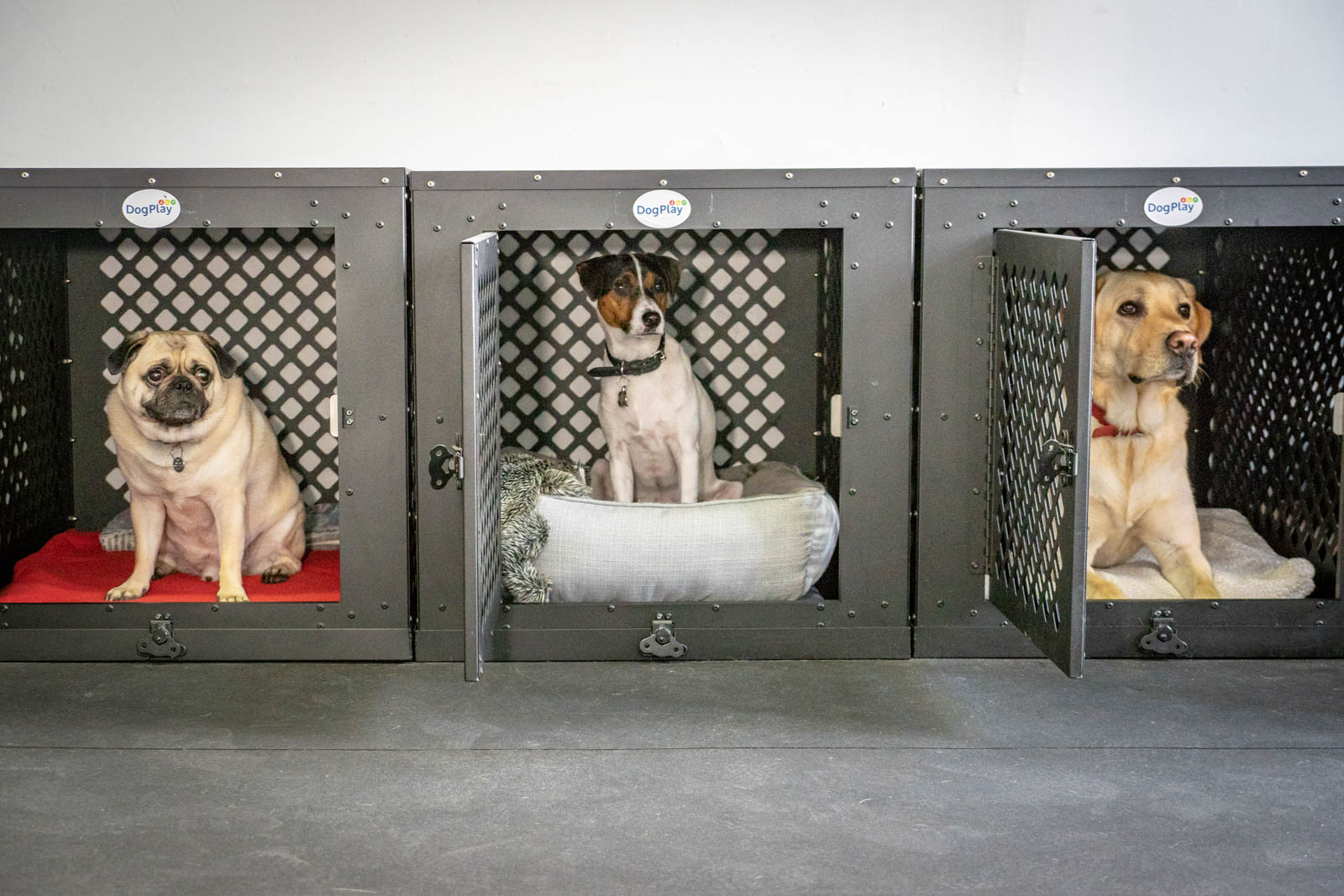 Dog Boarding
Helping your dog feel relaxed and at home during those times that you need to focus on other important things.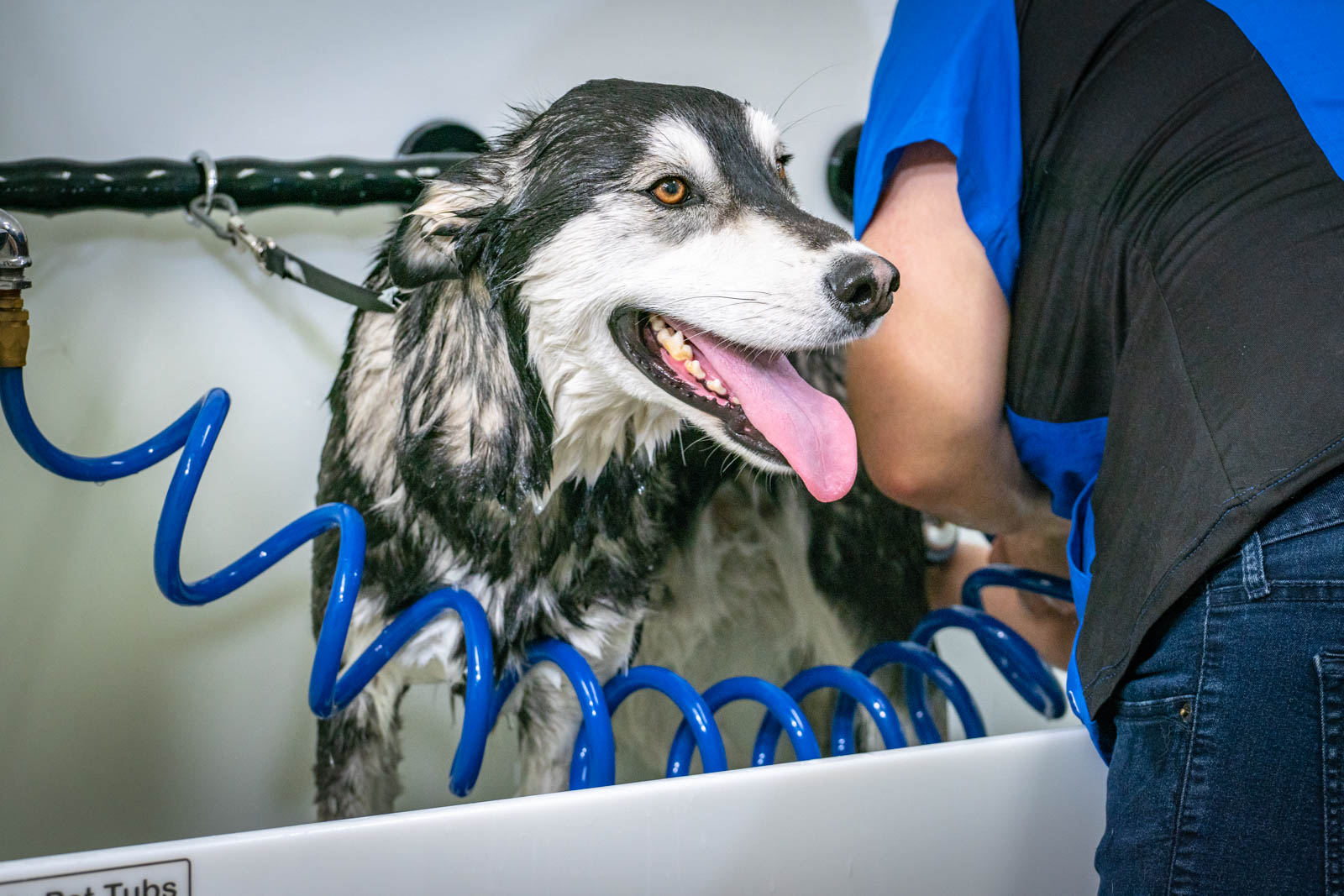 Dog Grooming
Using low-stress grooming techniques to ensure your dog goes home looking their best and feeling great too.
Everything we do at DogPlay is built around using positive reinforcement to teach dogs what we want them to do and then rewarding them when they do it. Come check out why we are Vancouver's best doggy daycare, boarding and grooming center! 
Meet Some Of Our Community
"They were amazing with Lucky on his first visit months ago. We went on the wait list for daycare in hopes of helping with his socialization. Lucky has been going regularly for almost two months and loves it.
We have seen subtle changes in the way he interacts with dogs on walks, along with a new awareness of expected behaviour. Thank God for the secondary training!! You are appreciated more than you know."
"In the short span of a couple of weeks Pip went from being very hesitant about daycare to now leading the way through the doors as soon as we arrive at DogPlay and seeing her wagging tail as she disappears for a day of fun is making us really happy. She has become so much more confident, and able to interact, play and relax with other dogs which is great.
DogPlay has also been really good in giving us feedback with regards to her progress, so important to us anxious dog parents. And seeing all the photos and videos on social media throughout the day is also something that we really appreciate."
"Thank you! We brought our rescued Husky, Boomer, to DogPlay after two other unsuccessful attempts at other daycares. Boomer was bored at the other daycares so he was jumping from pen to pen. At DogPlay he received all the attention that he deserves and socialized well with the other dogs.
We couldn't be happier with the staff and the experience Boomer had.
Thank you. We will be back soon."
Ready to Get Started?
The first step is to register an account with DogPlay. From there you will be able to request and manage bookings, update your dog's information, purchase packages, and much more!
Register
DogPlay
Marvel Premium Theme
1122 Down Street, Princetown
London, United Kingdom
Phone: 0 (1)123 456

Contact Us
8849 Selkirk Street
Vancouver, BC V6P 4J6